Welcome
PRE-ORDER YOURS TODAY!
The BBC Band Christmas Holiday Song Catalog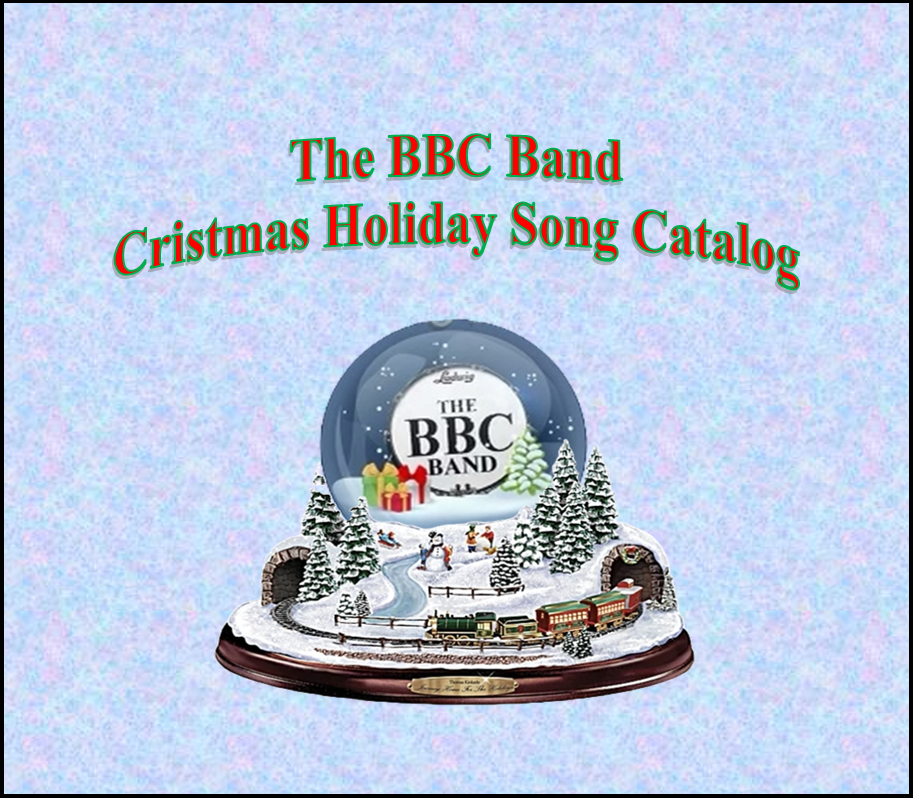 The BBC Band has a very unique set of Beatle connections that no other band can claim...
Russ Thomas has spent a good amount of time with Peter Best, the Beatles' first drummer, pre-Ringo. They talked about the early days and how the band had evolved during and after his tenure with the group.

John Connelly and his family had the opportunity to meet and spend some time with Sir Paul McCartney one afternoon, chatting about life, family, and how Paul's music has inspired and influenced John's musical career.

Gary Astridge works in Ringo's inner circle as the historian and curator of Ringo Starr's Beatles-era drum kits and gear (RingosBeatleKits.com).

Meeting a Beatle has offered musical insights and incredible inspiration to The BBC Band. Their shows are magical, the music is infectious, making you want to jump out of your seat, sing along and dance in the aisles….and in the words of "She Loves You"…You know that can't be bad!
In August of 2018, The BBC Band performed six concerts at International BeatleWeek in Liverpool, England, including two standing-room concerts at the world-famous Cavern Club.